Recommendations
Recommendations
I created this page to show you what product, services, and platforms I use in my everyday life and my side hustle as a new blogger.
Everything that you wills e bellow is what I use, where I shop, and I wouldn't recommend if I wouldn't believe in it.
Disclosure
There are some Affiliate Links below from which I may have a commission if you purchase. That doesn't cost you more. But these are all product that I used and highly recommended.
1. BLOG TUELS
It is a WordPress hosting platform that I love and use. They have good Tools. You can start your blog choosing a  plan with only 3,95 $/mo.   You can find out more about in my blog post
How to create a blog like a pro. In this post, you can find all the tips about what kind of website hosting I choose. With only a 3.95 €/ month you can have a complete service and start your blog write right now. Still, it isn't easy. When I first started, I spent hours on my computer to figure out what to do. Yes, it easy to start, but it is challenging and it takes time, patience and hard work to learn and do your blog well.

All the pictures on my blog and Pinterest I edit on Canva. It's completely free, and it is excellent.
I edit all my pictures for Pinterest, create templates for scheduling and organizing my work time,
create a Curriculum template. 
What can I say? It is excellent and one of the tools that I couldn't work. It simplifies your scheduling on Pinterest.  You install a Tailwind Publisher, and what every picture you want to see in your Pinterest account you can schedule with this small button. Love it.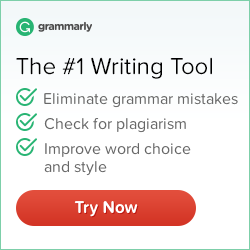 I'm not a native English speaker, so  I need help with my grammar, error punctuations and suggestions on my writing. Without Grammarly probably my blog wouldn't exist. For me, it is vital that I have Grammarly. I purchase the premium version, and I have never regretted the money that I spend. It easy to install and much easier to use. Try a free version, and if you like it, you can get by a premium. It is pretty awesome.

So big thanks to Grammarly.com.
2. AFFILIATE MARKETING TOOLS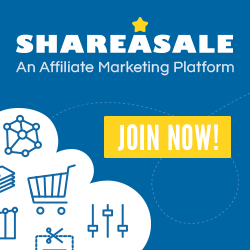 What can I say if you're only starting it is one of the largest platforms with a considerable number of possible future affiliate marketing. Through this platform, you found the brands that I use, and now I can promote and suggest to you.

Is one of the courses that I took to understand better how it works in affiliate marketing. I'm still learning and trying to apply what I had learned. Whenever you want to grow with your blog and get in the affiliate marketing, I suggest you take some courses. Some of them worth money and some not. Read all the recommendations and opinions about the path you start. It is a tricky world. Don't purchase just because you see a fancy name or promises to get you in one month where some bloggers get after hard work and a lot of time.
3. PICTURES RESOURCES
It is entirely free, high-quality pictures stock. If you cannot make your photos, this site is for you. I use this one combined with another one.
I purchase a membership for this site. It is a stock of high-quality pictures.
I want to say that they don't pay me. I love it and recommend you to sign for a newsletter. You will receive I think monthly free pictures. But if you have some money to invest this purchase worth every cent.

4.PERSONAL DEVELOPMENT
I use this platform from the first moment I founded it online. Remember I started with Marketing course and I purchase for a certificate. I was so thrilled and happy finally to learn something new because I was craving knowledge.

With time te Coursera evolved enormously. Now you can take all specialization and masters in the most important universities in the world, without going outside your home or office. The price is high though. But let me be honest with you,  to get the same degree that gets students in the residential program is fantastic.
It is so exciting that now you can work and maintain your studies, learning online and achieve a recognized degree.